Blind Citizens Australia (BCA), the national representative voice of Australians who are blind or vision-impaired, held its first ever leadership development forum in Melbourne from 7th to 9th July 2017. The forum brought together 50 key members of the organisation, including directors, staff, presidents of local branches, emerging leaders and others with key roles in the organisation, for a weekend of working sessions and presentations from 15 speakers.
The objectives of the forum were to build leadership skills, increase BCA's capacity to engage with marginalised and isolated people, and to begin the process of establishing a cohesive network to provide peer support to the organisation's leaders.
In relation to leadership, the forum learned that:
The collective wisdom of the group totalled 1,214 years which caused us to conclude that BCA is in safe hands;
Leadership is lonely, leaders need friends, which is why gatherings such as this forum and the development of an ongoing leadership network was thought to be critical;
The skills which people who are blind or vision-impaired develop in order to function in the wider world, in areas such as technology and active listening can be harnessed to help us lead more effectively.
The forum then focused on how we can improve our engagement with Aboriginal people, people from culturally and linguistically diverse backgrounds, and people who are isolated for various reasons. The forum agreed that BCA will:
Utilise existing organisations and networks to build stronger connections with marginalised groups;
Work to increase representation of people from diverse cultures and backgrounds in our organisation through volunteering and employment opportunities;
Reduce isolation through the use of social media, audio and video conferencing and social gatherings which are fun and family-friendly and which help to build an aspirational culture among people who are blind or vision impaired, their families and communities;
Work hard to make sure meetings at all levels of the organisation are accessible, safe, engaging and purposeful;
Commit to meeting people where they are at and to being clear about the reasons why we want them to join our organisation.
Former Disability Discrimination Commissioner and BCA member, Graeme Innes somehow managed to weave tales of his recent overseas travels into a very informative session on advocacy. Graeme reminded the group that advocacy is about observing, learning and doing. He then facilitated a powerful opportunity for forum participants to share stories of advocacy successes and failures which reminded us of the importance of peer support, even for experienced advocates and that even the best advocates make mistakes, and pick their battles.
Turning its attention to the road ahead for BCA, the National Policy Council and presidents of local branches met separately to discuss future opportunities and challenges. The forum also looked at proposed changes to the BCA constitution, current and future policy campaign strategies and heard about this year's national convention, which will take place in Melbourne from 13th to 15th October.
In addition to the forum sessions, BCA was pleased to invite Andrew Moffatt, Chair, and Ron Hooton, CEO of Vision Australia to join John Simpson, President, and Emma Bennison, Executive Officer of BCA for a public signing of the renewed Memorandum of Understanding that underpins the close working relationship between our organisations. Read the MOU here.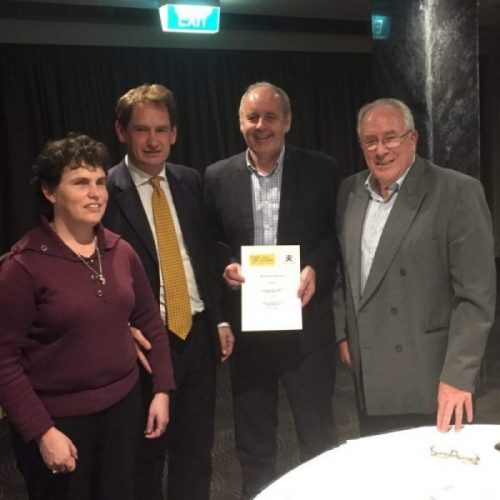 Pictured (from left to right): Emma Bennison (Executive Officer, BCA), Andrew Moffatt (Chair, Vision Australia), Ron Hooton (CEO, Vision Australia), John Simpson (President, BCA).
The weekend also provided a great opportunity for informal networking among participants and with Melbourne based BCA members who joined us for dinner on Saturday evening.
BCA acknowledges the support of the National Disability Insurance Agency (NDIA) who made available funding for this significant capacity building initiative, through a grant administered by the Australian Federation of Disability Organisations (AFDO). We thank the NDIA and AFDO and look forward to future opportunities to further build the capacity of BCA and its members in order to better meet the needs of Australians who are blind or vision Impaired.
The outcomes detailed above, along with a more extensive summary of the forum, will now be considered and actioned by the BCA Board and members will be kept informed of progress as plans unfold.
Participants were enthusiastic about the gathering and many have reported feeling proud to be part of an organisation which is working hard to restore its place as the national representative voice of all Australians who are blind or vision impaired.
In the words of one participant:
"BCA is now a modern, relevant and effective organisation. Thank you for the invitation to experience and be part of this quiet but very definite and total transformation."
John A Simpson, President
Emma Bennison, Executive Officer
11 July 2017